I am sure that it is now common knowledge that a film based on the biblical story of Noah and the ark is set to be released in 2014.  If not, watch the trailer and then continue reading.
Not since Charlton Heston played Moses in "The Ten Commandments" has there been a mainstream, live-action film about an Old Testament figure.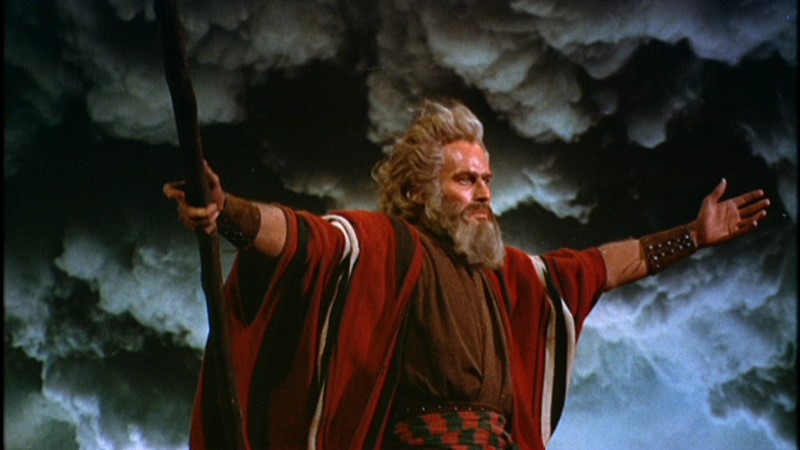 Of course, there was that time Patrick Dempsey played Jeremiah, but not many people know about that.
Everyone should go see "Noah." This is not just some low budget production.  There are some big names and some major CGI in this film.
First we have Russell Crowe as Noah.
I had always pictured Noah as an old man with a long white beard and smile on his face; at least that is how all of the illustrated Bibles of my childhood portrayed him.  Instead, Noah is seen as seasoned but not feeble.  This makes sense.  How would an enfeebled old man build a vessel in which to hold every animal on the planet?  Plus, Russell Crowe is a great actor and it will be interesting to see what he brings to the character.
Then there is the fact that Emma Watson will be in the movie.
Like many of my peers, I have celebrity crush on Watson.  Besides the obvious fact that she is attractive, she is a decent actor as well.  In "Noah," the former "Harry Potter" star plays Noah's adopted daughter Ila.  What kind of part that is I do not know, but if it is played well (and it most likely will be), then it will most likely lend well the characterization of Noah as well as other characters.
Finally, Sir Anthony Hopkins will be playing the part of Methuselah.
Methuselah is one of those biblical figures that we only know a few things about: his name, how old he was when he had Noah's father (Lamech), and how old he was when he died (969 years).  We all know him as the most long-lived man in the Bible.  This minimal information leaves quite a bit of room for characterization, so it will be very interesting to see where Hopkins takes him.
Obviously, these are not the only good actors in the film, but they are my top three.  Everyone should go see it not only for the good acting, but also to see the familiar story through a different lens.  Looking at something in different ways, especially those that make us feel uncomfortable, can provide interesting insight and, at times, growth.  So, grab some friends and hit the theater.  Even if it ends up being a terrible, it can still be a fun experience.  Plus it cannot be as bad as "The Last Airbender", right?
Oh, and did I mention Emma Watson is in it?